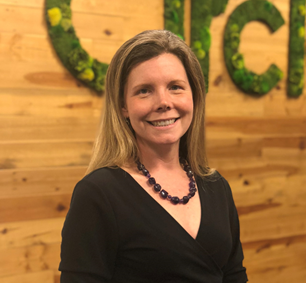 Managing Director, CircleUp Network Inc.
Karen Howland is a Managing Director with CircleUp Growth Partners. She has 15 years of investing experience across both the public and private sectors, and across all different elements of the consumer landscape, including retail, direct-to-consumer and consumer products. Focused on investing in visionary founders, CircleUp Growth Partners is CircleUp's venture fund for innovative early-stage consumer brands. The fund leverages CircleUp's proprietary technology asset, Helio, to identify innovative brands with differentiated products and provides entrepreneurs with a unique set of resources and actionable, data-driven insights to propel their businesses forward.
Tuesday, October 1, 2019
8-9:00 a.m.
MORNING GENERAL SESSION: BRAIN FOOD
As the CGA Strategic Conference continues to explore the disruptive changes occurring within our industry, we also need to consider the innovative approaches being developed both inside and outside the traditional grocery sector. This session is designed to challenge your thinking about established practices and inspire you to formulate new ideas on connectivity and collaboration with your business partners.
Robotics and automation, direct-to-consumer digital brands, micro omnichannel partnerships and societal movements surrounding sustainability and the latest food ideals, all present new avenues of competition, but also opportunities for traditional retailers. How should brands and retailers lean-in to these disruptions to build a sustainable business where new approaches are demanded and ever-evolving?
This thought-provoking, TED-style session will capture the spirit of three uncommon voices to challenge your thinking about our industry and where things are headed. Their presentations will highlight novel approaches and provide new context which will influence your thinking and spur dialogue during your conference business meetings.