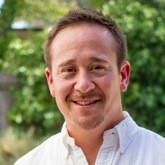 Founder & CEO, L2F
Shawn Lange brings more than 20 years of domestic and global experience in the industrial automation industry. Most recently, he led his start-up, L2F Inc., to #2 in engineering and #237 overall on the 2016 Inc.5000 list of fastest growing private companies. In his role as CEO of L2F, Shawn has helped at least one company per year go from laboratory stage to full scale production or achieve a successful exit in the form of an acquisition by a larger firm.
Today, L2F works with industry leaders in such fields as electric vehicles, space navigation, solar energy production, and semiconductor. However, most of their work since late 2015 has been concentrated in food, particularly kitchens and kiosks. Today, L2F is one of few integrators who can develop NSF certified custom kitchen equipment.
Shawn is a graduate of Kettering University with both a B.S. degree in mechanical engineering and a B.S. degree in electrical engineering as well as a master of science in mechanical engineering with a focus on robotics from Santa Clara University. Additionally, he is an adjunct lecturer at Santa Clara University and a board member of the school's Center for Innovation and entrepreneurship. In his spare time, he volunteers as a mentor for SCU's California Program for Entrepreneurship and Silicon Valley's Plug-n-Play incubator. Shawn resides in Silicon Valley with his wife and two daughters.
Tuesday, October 1, 2019
8-9:00 a.m.
MORNING GENERAL SESSION: BRAIN FOOD
As the CGA Strategic Conference continues to explore the disruptive changes occurring within our industry, we also need to consider the innovative approaches being developed both inside and outside the traditional grocery sector. This session is designed to challenge your thinking about established practices and inspire you to formulate new ideas on connectivity and collaboration with your business partners.
Robotics and automation, direct-to-consumer digital brands, micro omnichannel partnerships and societal movements surrounding sustainability and the latest food ideals, all present new avenues of competition, but also opportunities for traditional retailers. How should brands and retailers lean-in to these disruptions to build a sustainable business where new approaches are demanded and ever-evolving?
This thought-provoking, TED-style session will capture the spirit of three uncommon voices to challenge your thinking about our industry and where things are headed. Their presentations will highlight novel approaches and provide new context which will influence your thinking and spur dialogue during your conference business meetings.